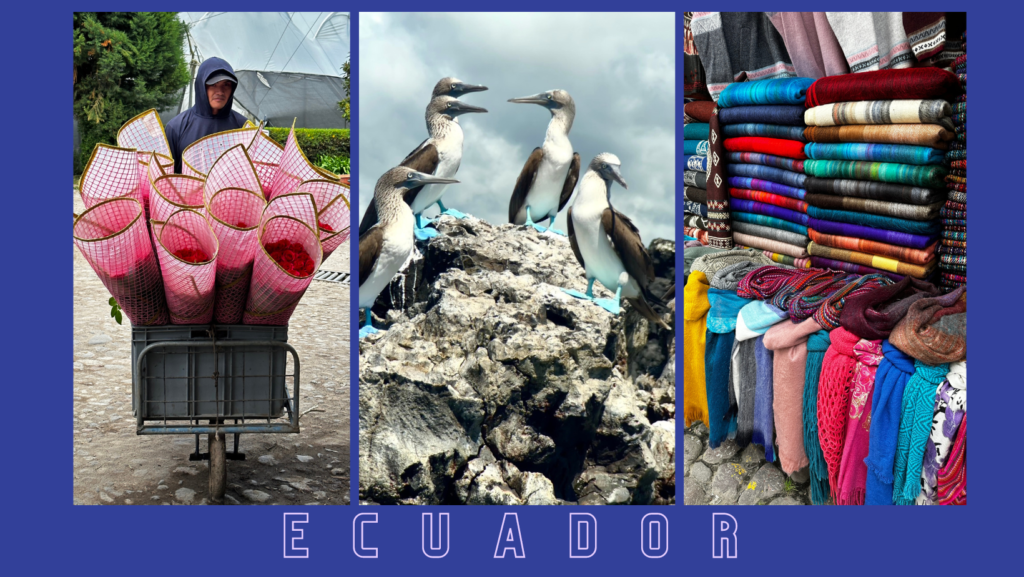 Scenes, Secrets, Surprises & Side Effects of Travel!
Free admission
SUNDAY, APRIL 30
2:00 – 3:00 p.m.
You've asked where we've been, what we've seen, and why we've chosen to make travel an important part of our life. We'd like to share our experiences and insights. Please join us for an informal discussion of our trips to South Africa and Ecuador.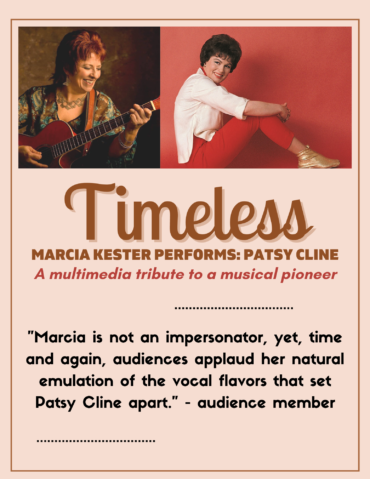 SATURDAY, AUGUST 12, 2023
Doors open, 3:30 p.m.
Show at 4:00 p.m.
Take a trip back through time, to the days Patsy Cline's music was at the top of the charts. This multimedia show includes video clips of interviews and Patsy herself. You'll even get to enjoy a duet with Patsy and Marcia, using our stage and screen. Dancing is encouraged!
Ticket Options:
VIP admission, $30, for cabaret seating near the stage. Includes a special dessert delivered to your table at intermission.
General admission, $25. Seating in the theatre auditorium.
Youth/Senior, $20. Seating in the theatre auditorium.
In case you missed it…
We enjoyed an evening of nostalgic music and dancing with the "Sounds of Sinatra," starring crooner Brad Bann and ballroom dance professional Nan Fullmer!
Brad Bann has traveled the world singing his Sinatra-style standards. His biggest following is up and down the California coast. Brad has performed internationally and as a featured artist on Carnival Cruises.
Nancy Fullmer is a lifelong student and performer of music and dance. Nan shared basic foxtrot steps with the lead-and-follow technique.