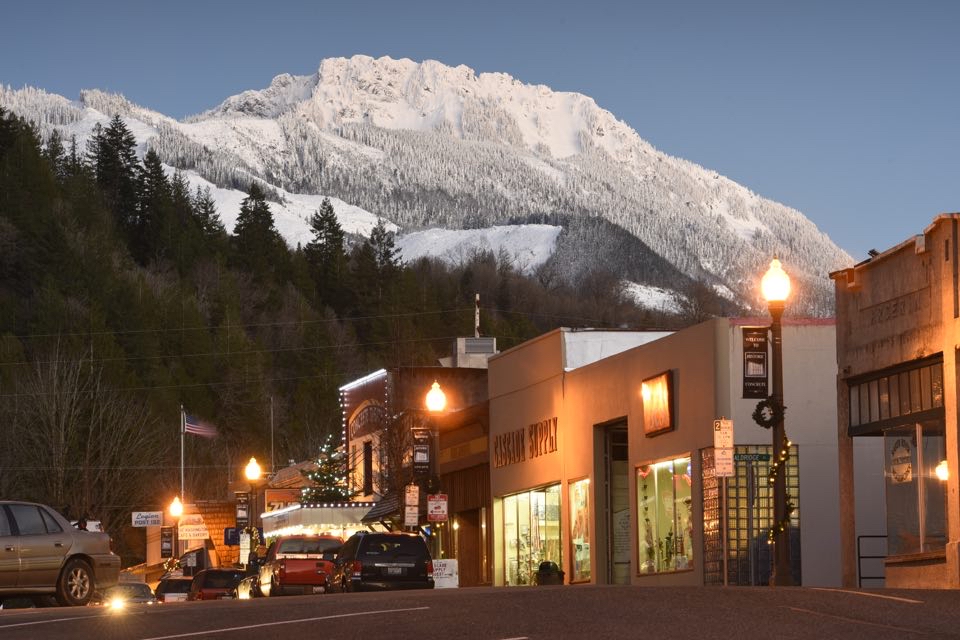 Welcome to the Historic Concrete Theatre
& Act One Ice Cream Parlor
The Concrete Theatre was built in 1923 and is the oldest theatre in Skagit County. Valerie Stafford and Fred West have owned the venue since 2009. We're proud to offer a variety of movies and live entertainment on our stage and screen.
In 2021 (against all odds!), we purchased the historic building next door and created Act One Ice Cream Parlor, which is now our lobby, box office and the home of some amazing ice cream from Wisconsin, fresh-baked waffle cones, sundaes, Italian sodas, and great espresso beverages.
To keep up with the latest news about movies, events, performances and ice cream, please subscribe to our updates.
Closed for a Travel Opportunity

Wednesday, March 15 until Sunday, April 2, 2023

Many of you may know that we travel a couple times a year. When you're the owners, operators and clean-up crew for the business, that means you have to – unfortunately – close for a couple weeks. We promise when we get back from the Galapagos and Amazon Rainforest we'll share our stories with you. Thanks for your patience and understanding.

Risen

Sunday, April 2, 2023 at 5:00 p.m.
PG-13 • 2016 • Drama/Religious • 1h 47m
Free Admission, Everyone Welcome
Sponsored by Community Bible Church
Popcorn, soda, candy, coffee, and ice cream available for purchase.
This Boy's Life: 30th Anniversary

Saturday, April 22 & Sunday, April 23, 2023

Film, Discussion & Town Tours
Saturday, April 22 at 2:00 p.m.
Sunday, April 23 at 4:00 p.m.
Sponsored by the Concrete Chamber of Commerce
Get Tickets!

Plan to join us for the movie, discussion, and optional town tours as we celebrate the 30th year since Leonardo Di Caprio was discovered in Concrete!
Hear the behind-the-scenes stories of what happened in a small town when Hollywood came in and took over. Sponsored by the Concrete Chamber of Commerce.

This event has received funding from Skagit County.
E-Gift Cards – Buy Online
Our e-gift cards can be used at the Concrete Theatre and Act One Ice Cream Parlor.