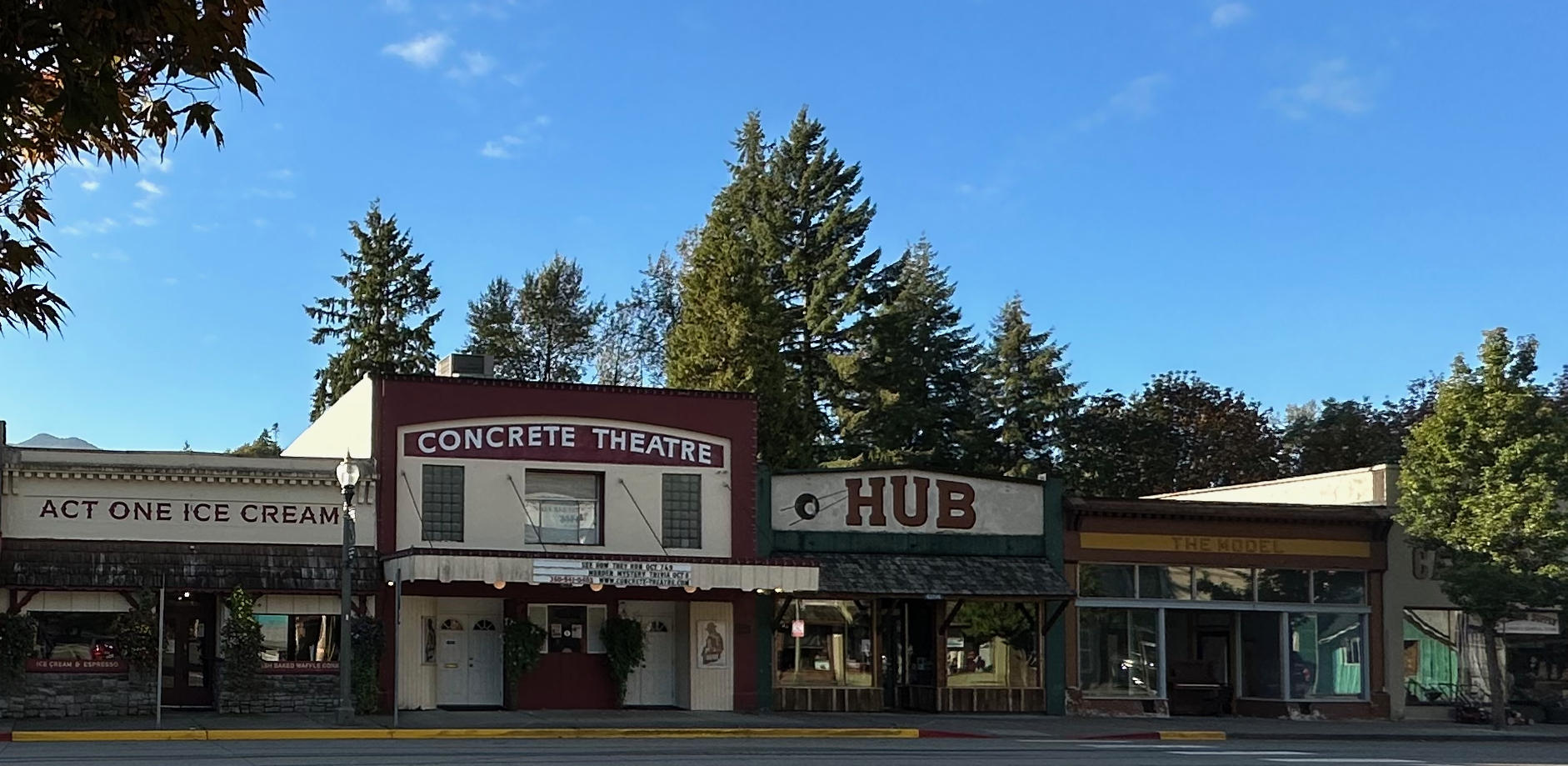 Welcome!
The Concrete Theatre was built in 1923 and is the oldest theatre in Skagit County. Valerie Stafford and Fred West have owned the venue since 2009. We're proud to offer a variety of movies and live entertainment on our stage and screen. In 2021, we purchased the historic building next door and created Act One Ice Cream Parlor, which is now our lobby, box office, and the home of some amazing ice cream from Wisconsin, fresh-baked waffle cones, sundaes, Italian sodas, Red Bull and Lotus drinks, and a variety of espresso beverages. This year, we created the Act One Art Gallery to feature regional artists and offer another treat (you can lick your ice cream cone and view some interesting artwork!)
Act One Ice Cream Parlor is open daily, (including Labor Day), from noon to 7:00 p.m. until Tuesday, September 5, when we change to our fall/winter, weekend-only hours. THANKS FOR AN AMAZING SUMMER, EVERYONE! Our Wisconsin ice cream will be available Fridays, Saturdays, and Sundays, from noon to 7:00 p.m.
To read the latest news about our movies, events, ice cream, and art gallery, please subscribe to our updates.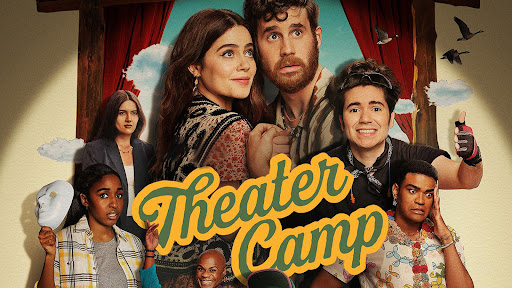 THEATER CAMP

Friday, September 22 at 7:00 p.m.
Saturday, September 23 at 5:00 p.m.
Sunday, September 24 at 4:00 p.m. with captions
It's a comedy that's rated PG-13 and runs for an hour and a half. Theater Camp is the story of an eccentric staff of a rundown theater camp in upstate New York that must band together with the beloved founder's son to keep the camp afloat.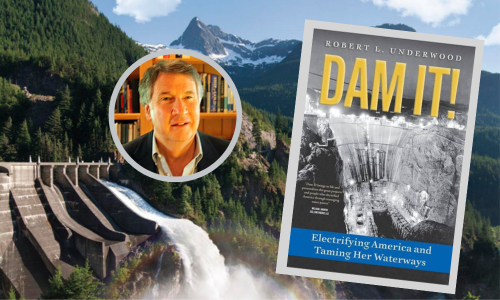 DAM IT! Author Talk & Book-Signing
Saturday, September 16 at 2:00 p.m.
Bob Underwood will talk about his new book, Dam It! Electrifying America and Taming Her Waterways, and representatives from Puget Sound Energy and Seattle City Light will be on hand to add to the presentation. Books available for purchase at the event.