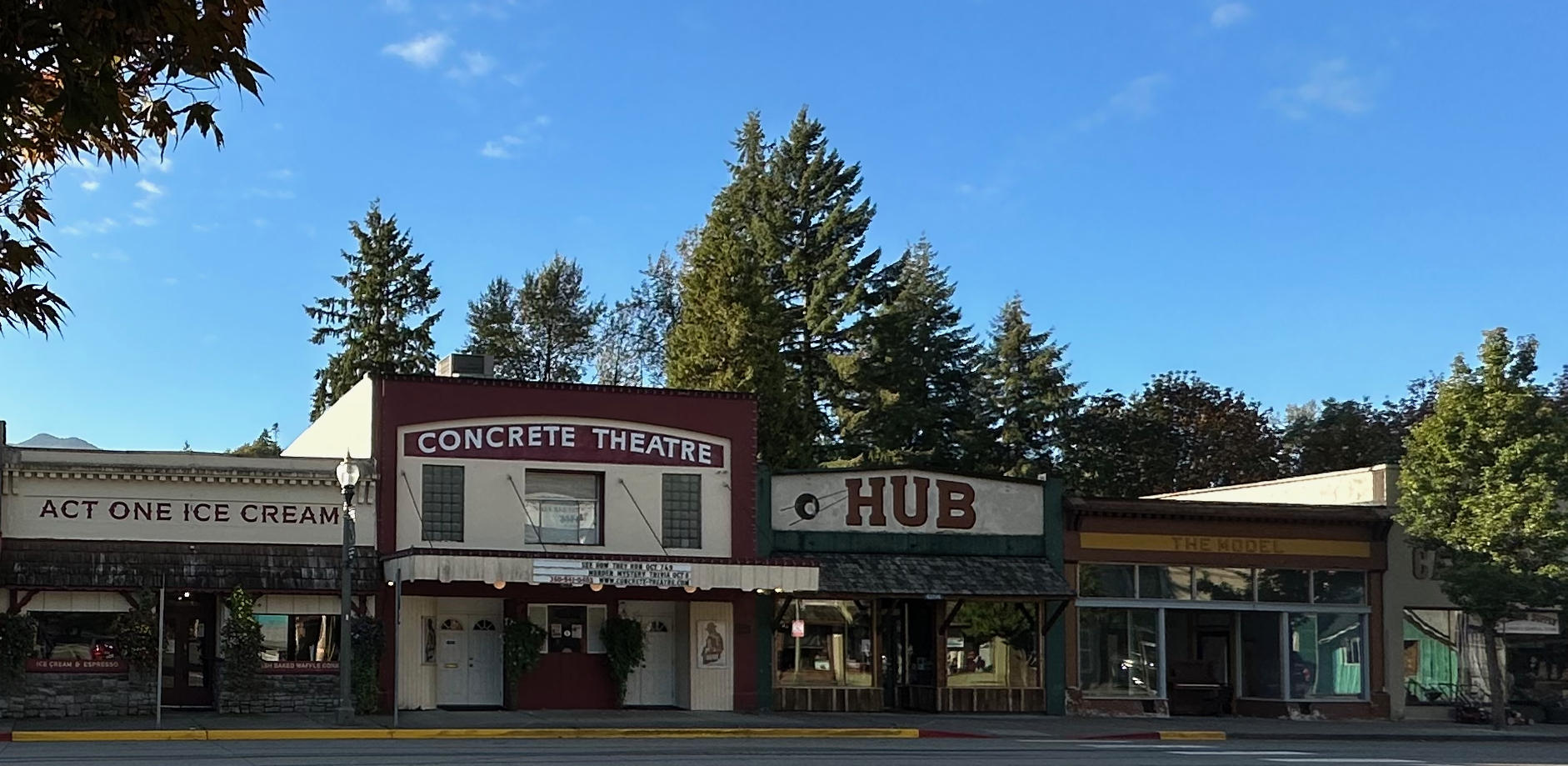 Welcome!
The Concrete Theatre was built in 1923 and is the oldest theatre in Skagit County. Valerie Stafford and Fred West have owned the venue since 2009. We're proud to offer a variety of movies and live entertainment on our stage and screen. In 2021, we purchased the historic building next door and created Act One Ice Cream Parlor, which is now our lobby, box office, and the home of some amazing ice cream from Wisconsin, fresh-baked waffle cones, sundaes, Italian sodas, and a variety of espresso beverages. This year, we created the Act One Art Gallery to feature regional artists and offer another treat (enjoy your ice cream and view some interesting artwork!) To read the latest news about our movies, events, ice cream, and art gallery, please subscribe to our updates.
We're home from our travels, so the Concrete Theatre, Act One Ice Cream Parlor, and Act One Art Gallery will reopen on Friday, December 1.
Our hours are noon to 7 p.m., Friday, Saturday and Sunday. We look forward to celebrating the holidays with you and your family!
FREE HOLIDAY MOVIE
Sunday, December 3 at 2:00 p.m.
The Grinch (2018)
Rated PG, Runtime 1 hour, 30 minutes
Sponsored by the Concrete Chamber of Commerce

Everyone welcome: Free admission for adults & kids
Popcorn, candy, soda, ice cream and espresso drinks available for purchase