Movies 



We only show good movies here! That isn't to say you'll love all of them, it just means we choose films with high-quality production values, talented casts, and interesting storylines. We hope you'll join us for an upcoming film and let us know what you think. Our ticket prices are reasonable, ($8, youth & senior; $9, general admission), our floors aren't sticky, and you'll be greeted by Valerie and/or Fred at every show! Plus, you can enjoy gourmet popcorn with real butter, a rich, creamy treat from Act One Ice Cream Parlor, and beer or wine from Freddie's Bar.

LADIES NIGHT!
MAGIC MIKE'S LAST DANCE
SATURDAY, APRIL 8
One show only: 7:00 p.m.
All seats, $10

Rated R *
2 Hours
It's time to cut loose, ladies! Tell your friends to plan for a fun evening at the Concrete Theatre, with Act One Ice Cream Parlor and Freddie's Bar serving the treats and drinks!
In this third movie of the Magic Mike series, Mike takes to the stage again, following a business deal that went bust, leaving him broke and taking bartender gigs in Florida. Mike heads to London with a wealthy socialite who lures him with an offer he can't refuse.
* No one under 17 admitted
Note: If there are more than 6 of you in a group and want to reserve seats together (regardless who purchases the tickets), please email me: [email protected] Otherwise, please make sure you arrive early (no later than 6:30 p.m.!) to find seats in close proximity.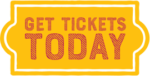 TENTATIVE : Pending confirmation from studio.

JESUS REVOLUTION

April 14, 15, 16
Friday at 7:00 p.m.
Saturday at 2:00 p.m.
Sunday at 2:00 p.m.
Rated PG-13
2 Hours
2023, Drama/History
JESUS REVOLUTION is the story of one young hippie's quest in the 1970s for belonging and liberation that leads not only to peace, love, and rock and roll, but that sets into motion a new counterculture crusade–a Jesus Movement–changing the course of history. Inspired by a true movement, JESUS REVOLUTION tells the story of a young Greg Laurie (Joel Courtney) being raised by his struggling mother, Charlene (Kimberly Williams-Paisley) in the 1970s. Laurie and a sea of young people descend on sunny Southern California to redefine truth through all means of liberation. Inadvertently, Laurie meets Lonnie Frisbee (Jonathan Roumie), a charismatic hippie-street-preacher, and Pastor Chuck Smith (Kelsey Grammer) who have thrown open the doors of Smith's languishing church to a stream of wandering youth. What unfolds becomes the greatest spiritual awakening in American history. Rock and roll, newfound love, and a twist of faith lead to a JESUS REVOLUTION that turns one counterculture movement into a revival that changes the world.