Welcome to Act One Ice Cream Parlor
We happily feature the most amazing ice cream from Wisconsin! All our ice cream is rich and flavorful, made with the finest ingredients.
Act One also offers sundaes, floats and affogatos (an espresso sundae).
Our espresso bar serves Moka Joe's, roasted in Anacortes. Enjoy an Americano, latte with flavors and milk of your choice, mocha, breve and more.
Please subscribe to our updates to be the first to hear the latest news about movies, events and ice cream!
FALL & WINTER HOURS!
Thank you all for an amazing ice cream season! It's been a wonderful summer, full of visits from hikers and travelers and all our local friends.
Starting Tuesday, September 5, 2023, we've switched to our Fall & Winter Hours. Act One Ice Cream Parlor is open Friday, Saturday and Sunday, from noon to 7:00 p.m.
We've enjoyed seeing hikers on the Pacific Northwest Trail all summer. These two made their way to town early on August 29, 2023, long before anything was open. In our guest book, they said they were from Czechia and were "lucky to meet the super nice owner" and thanked us for "the chat over an Americano." Happy Trails, Hummingbird and BackFlop!
Let's Have a Party!
We're also open for private events and parties! You can rent the Concrete Theatre, Act One Ice Cream Parlor, or Cinema Two (our multipurpose room)! Invite your friends to an exclusive event — show a movie, put on a show, choose your own ice cream creations, have a meeting … let the kids play games.
MESSAGE US
for details.
Ashley Parker and Halley Zachman have a lot of fun perfecting their barista skills. Ashley specializes in hot chocolate, Halley loves making a Caramel Macchiato. And of course they can both make an affogato to go along with your movie!
Stop by to enjoy premium ice cream from Wisconsin, fresh-baked waffle cones, sundaes, Italian sodas, and a wide assortment of your favorite espresso drinks.
A VARIETY OF FLAVORS!
We're excited to have a variety of flavors — 20 of them in our display cabinets — for tastes of all kinds.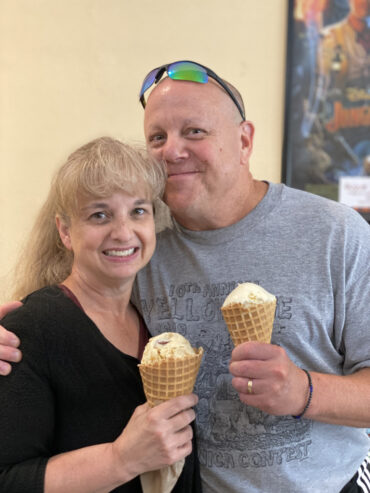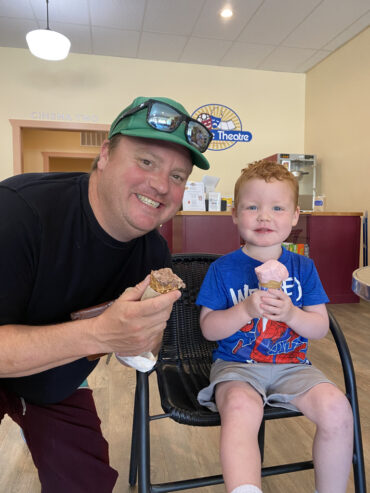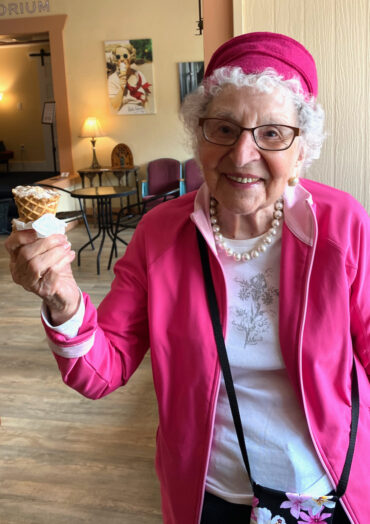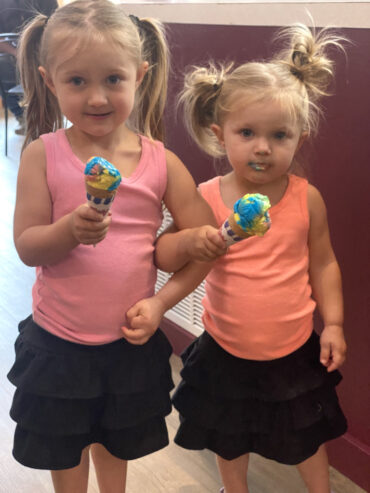 Honoring the Past – Looking to the Future
We are the newest, independently owned ice cream parlor in the region, and the only one we've ever heard of that's located inside a historic theatre. The ice cream parlor itself is historic, having been built in 1915. In those early years, it was the home of the well-known Monrad Grocery.