Welcome to Act One Ice Cream Parlor
We happily feature the most amazing ice cream from Wisconsin! Our flavors are constantly changing so you can be adventurous and try something totally new. All our ice cream is rich and flavorful, made with the finest ingredients.
Act One also offers sundaes, floats and affogatos (an espresso sundae).
Our espresso bar serves Cafe Mam coffee from Oregon. Enjoy an Americano, latte with flavors and milk of your choice, mocha, breve and more.
Since opening on June 24, 2021, we are having a great time creating new ice cream treats and beverages of all kinds.  We'll continue to add to our menu based on what we hear from our customers and fans. Send a message and let us know what you'd like to see.
Please subscribe to our updates to be the first to hear the latest news about movies, events and ice cream!
Our Winter Hours
Act One Ice Cream Parlor is open Friday, Saturday and Sunday, noon to 5:00 p.m.
When there's a movie or event in the Concrete Theatre, we stay open longer. (and of course in different seasons, we're open a LOT more!) We're also open for private events that take place in the Theatre, Act One, or Cinema Two!
Ashley Parker and Halley Zachman have a lot of fun perfecting their barista skills. Ashley specializes in hot chocolate, Halley loves making a Caramel Macchiato. And of course they can both make an affogato to go along with your movie!
Stop by to enjoy premium ice cream from Wisconsin, fresh-baked waffle cones, sundaes,  Italian sodas, and a wide assortment of your favorite espresso drinks.
A VARIETY OF FLAVORS!
We're excited to have new, get-it-while-you-can ice cream flavors right now!

Try Jumpin' Jersey Cow, Watermelon Sherbet, Bubble Gum, and more!
And for you Maple Nut nuts, we have that back in our dipping cabinets, too!
Coffee Chosen with Care
We didn't randomly choose to feature Café Mam. We tried lots of beans, blends and brands and settled on this one because we knew it had been very popular at Holden Village, one of our favorite places. Plus, Café Mam is organic, shade-grown and fair-trade coffee grown by native Maya farmers in the highlands of Chiapas, Mexico.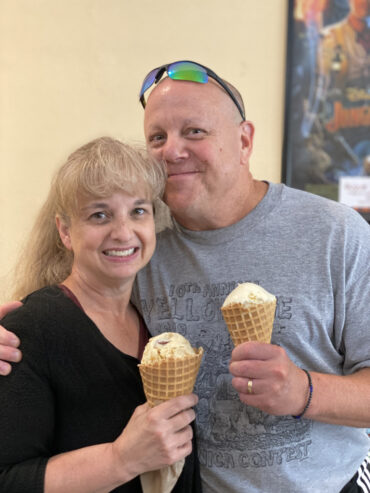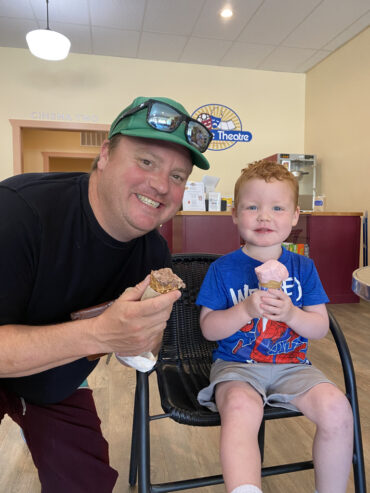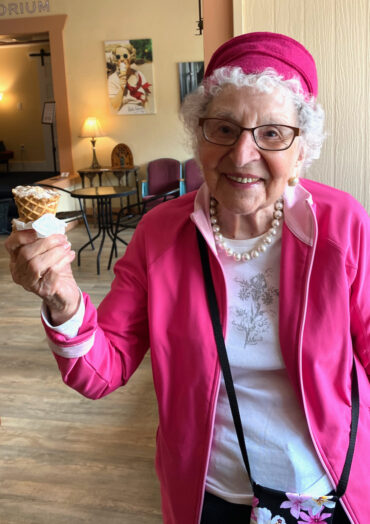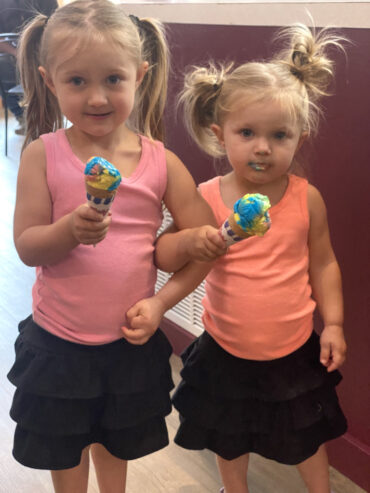 Honoring the Past – Looking to the Future
We are the newest, independently owned ice cream parlor in the region, and the only one we've ever heard of that's located inside a historic theatre. The ice cream parlor itself is historic, having been built in 1915. In those early years, it was the home of the well-known Monrad Grocery.